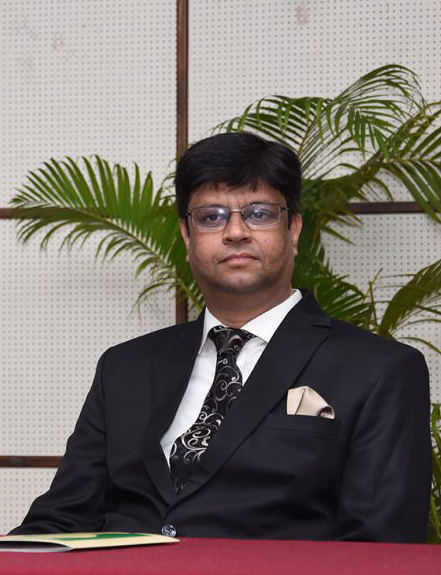 SHEHBAZ AHMED
Currently Director at the prestigious business school, Amjad Ali Khan College of Business Administration under the aegis of Sultan-ul-uloom Education Society.
Shehbaz Ahmed possesses around 28 years of experience in teaching, training, corporate communications and consultancy.
He started his career as Finance Executive with a Multinational Company in Dubai, United Arab Emirates.
His passion for teaching made him to venture into the realms of education.
Mr. Shehbaz Ahmed holds a postgraduate degree in Master of Business Administration(MBA) from Osmania University.
His Research and Doctoral work(Ph.D.) is in the area of services marketing. He has published several articles in national and International journals.
He had been a visiting professor to the leading business schools of the country – IIM(Ahmedabad), ICFAI Business School, Department of Business Management, Osmania University, Symbiosis, Pune.
He is on the Advisory board of leading institutions in Hyderabad. He is presently on the evaluation panel of Osmania University also.
He has made his foray into corporate consultancy and has conducted training programs for multinational companies. His programs on Personality Development and Business Communication always go oversubscribed.
He has conducted numerous workshops, seminars, training programs for Managers of govt. owned enterprises BHEL/ DRDL / Sri Ram Group of companies to name a few.
Education & Experience
Education :
Ph.D., Business Management – Osmania University, 2008
MBA., Marketing – Osmania University, 1993
BSc – Life Sciences – Osmania University, 1991
ISC – St.Georges Grammar School, 1988
ICSE – St. Georges Grammar School, 1986
Academic Experience : 
February, 2000 – Present 
Director and Professor, Amjad Ali Khan College of Business Administration, Osmania University.
Responsibilities:
Administration, Teaching, Research, Program Development, Course upgrading, revamping, working on industry assignments and projects with students,
Conducting Executive Programmes for Practicing Managers.
Examiner for M.B.A and B.B.A. / M.B.A. Integrated Course
Enhanced intake from 40 students to 180 students.
Instrumental in setting up Personality Development institute for Sultan-ul-Uloom Education Society
Added innovative degree course BBA/ MBA Integrated course, under affiliation of Osmania University and approval by AICTE, first of its kind in the state on Telangana.
Invited guests for seminars/workshops -Dr.Jagdish N Sheth, Prof. of Marketing, Emory University for "Directors and Deans Conclave". Mr. K Padmanabhaiah, IAS (Retd.) Chairman ASCI for Convocation Prof. Abid Hussain, Former Ambassador to US .Prof. A.M. Khusro, Chairman IX Planning Commission
1995 – 2000
Associate Professor, Amjad Ali Khan College of Business Administration, Osmania University.
Responsibilities:
Teaching several disciplines within business and management, at the undergraduate and MBA programs
Training and facilitating management students, consulting in areas of Marketing and Communication.
1994-1995
Assistant Professor, Shadan Institute of Management Studies, Osmania University
Responsibilities:
Teaching, providing course counselling and guiding MBA students.
1993-1994
Financial Analyst, Image Financial Services, Dubai.
Responsibilities : Analysis of financial portfolios of the firm, selling issues to NRIs, Manage Program budgets to contribute to the financial targets.
Guest Faculty : 
IBS, Osmania University, Hyderabad Central University, IIPM, IPE to name a few.